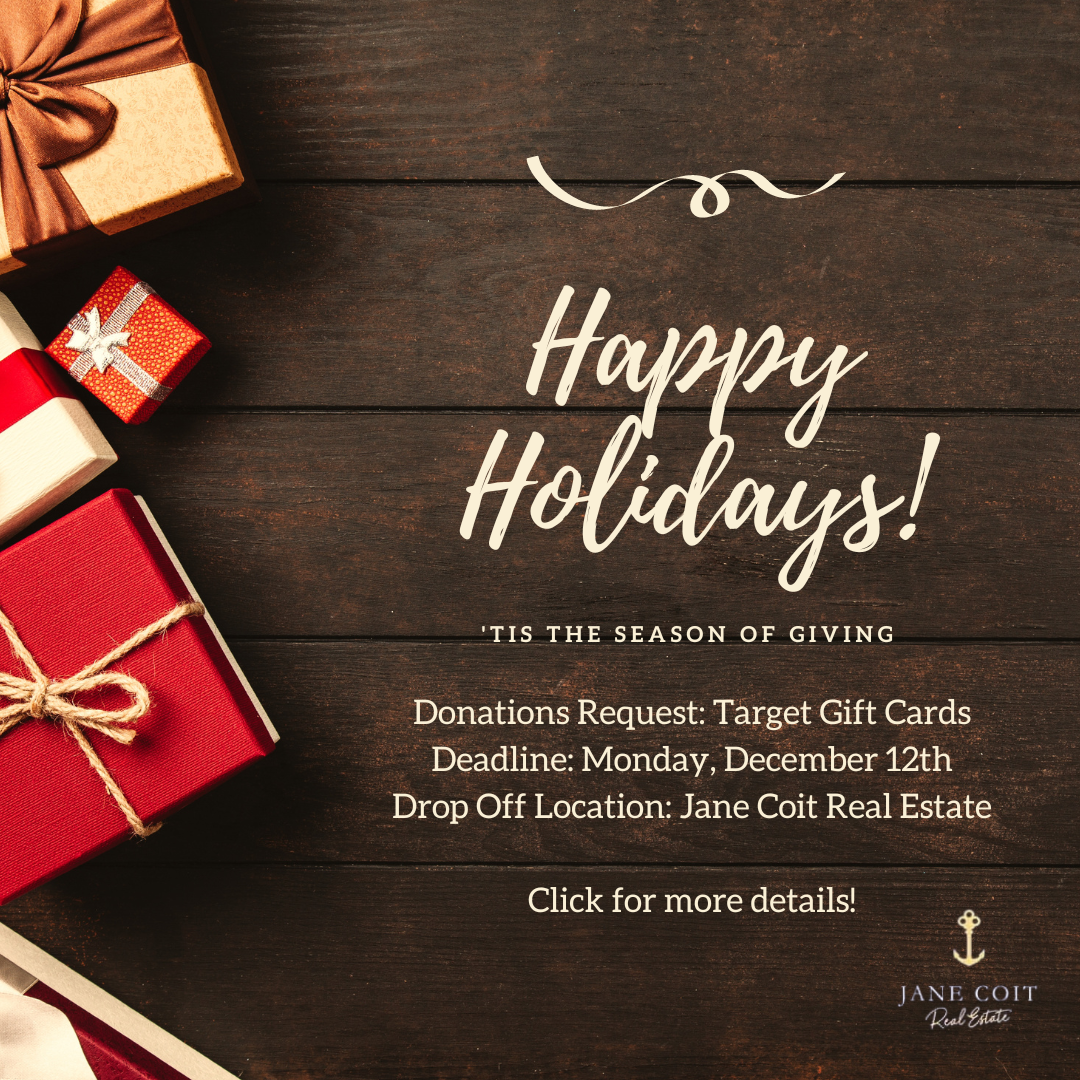 As an office every year, we come together to collect donations for local families in need. We are collecting Target Gift Cards (in increments of $25) that will be donated to the two Plymouth middle schools and given to families in need.
If you are interested in donating, please drop off your donations at our office by Monday, December 12th. If you are unable to drop off, please reach out to one of our agents to make arrangements to collect your generous donation.
For drop offs, if no one is present at the office please use the mail slot on our office door to safely drop them off!
15 S Park Ave Plymouth MA
Happy Holidays!